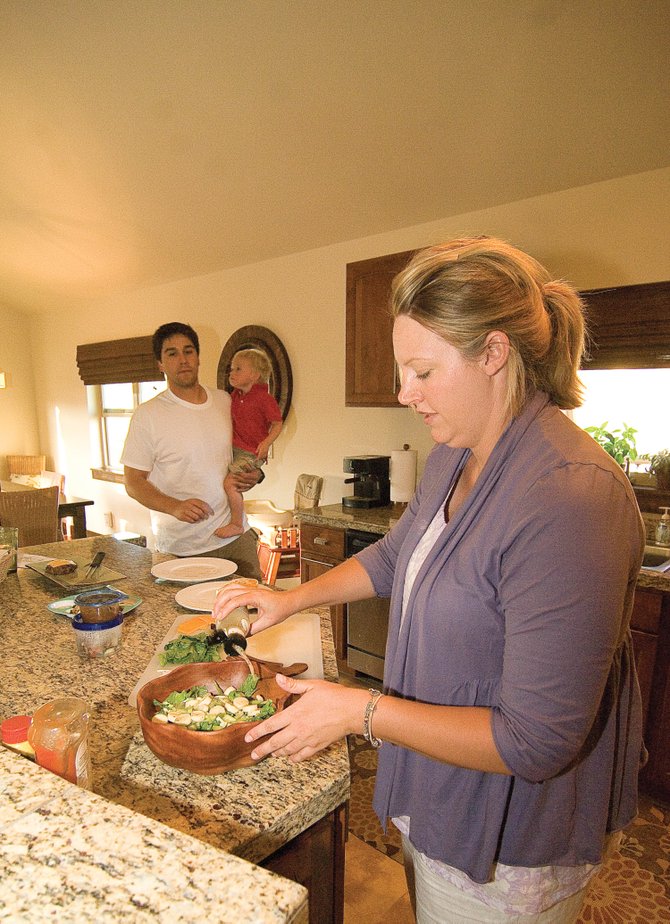 Stephani Murphy prepares dinner inside her Red Hawk Village home in Stagecoach. Stephani and her husband, Matt, took advantage of the downturn in the housing market to purchase their home.
Stories this photo appears in:

In the summer of 2007, Matt and Stephani Murphy put in a $440,000 offer on a house in Stagecoach's Red Hawk Village neighborhood. Another prospective buyer made a higher offer on the same day, and the Murphys lost out on the house in the modest subdivision south of Steamboat Springs.