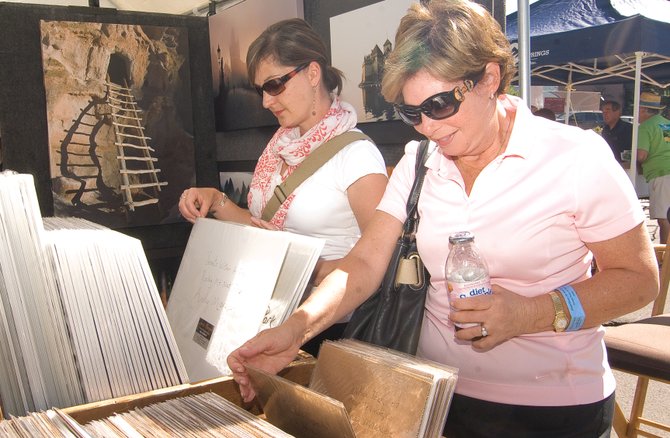 Maxine Urheim, right, and Carrie Olsen look through photographs by Andy Marquez during the Steamboat All Arts Festival's Yampa River Art Stroll on Friday morning. The festival continues today.
Stories this photo appears in:

John Koch, a fine-art woodworker from Rifle, is one of about 30 artists who set up shop Thursday afternoon for the Yampa River Art Stroll, a high-end art sale on Yampa Street between Fifth and Seventh streets.