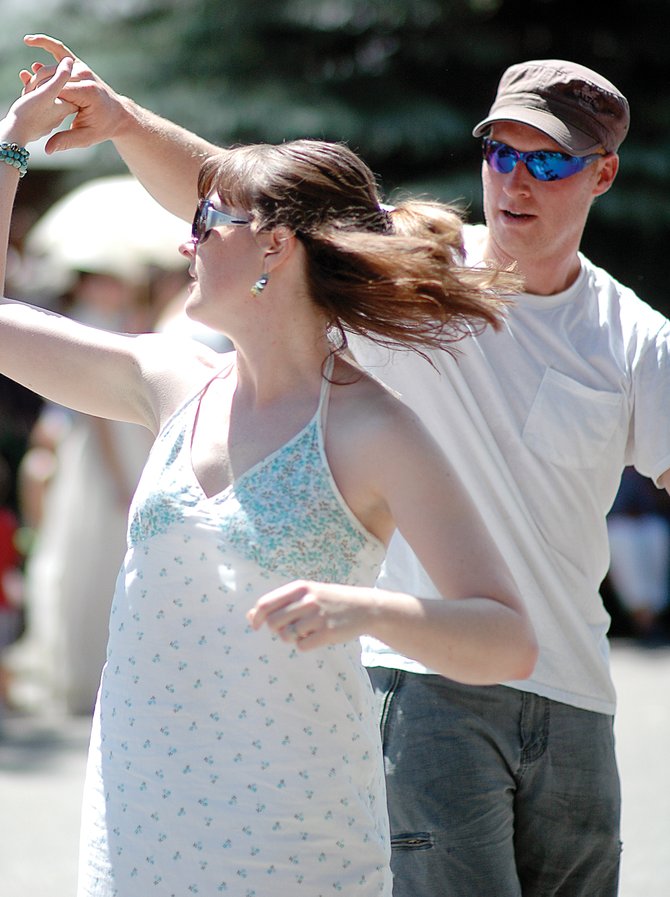 Jenny Meier, left, dancing during a Fourth of July celebration, will give a free swing dancing lesson at 6 p.m. Sunday as part of the Steamboat Springs Arts Council's block party celebrating the 100th anniversary of the Depot. The event starts at 5 p.m. Sunday, and features performances by local youth orchestras and the Steamboat Swings community big band. The block party is the final event of the inaugural Steamboat All Arts Festival, a four-day event that began Thursday.
Stories this photo appears in:

Arts Council block party ends inaugural event at 5 p.m. Sunday
The Steamboat Springs Arts Council will celebrate the 100th anniversary of its home base building Sunday, with a block party that includes live music, free food and a historical exhibit.

Today - Steamboat All Arts Festival workshops - Various locations, starting at 9 a.m.