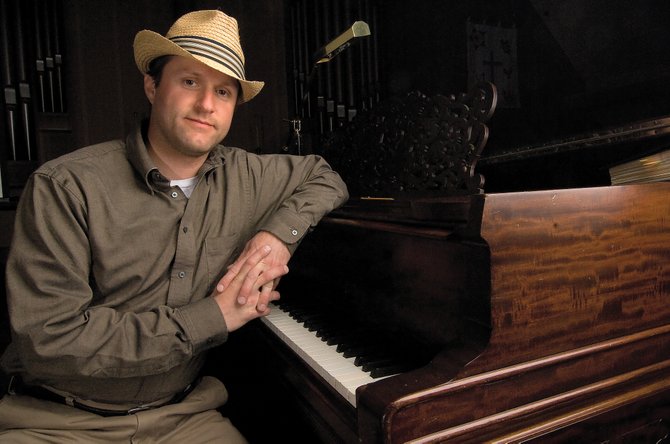 Jazz singer and piano player Andy Pratt is among the local artists performing between noon and 6 p.m. Saturday on the Yampa stage for the Steamboat All Arts Festival. Pratt goes on at 1:15 p.m. as part of a line-up that includes dance pieces and culinary demonstrations.
Stories this photo appears in:

Arts Council block party ends inaugural event at 5 p.m. Sunday
The Steamboat Springs Arts Council will celebrate the 100th anniversary of its home base building Sunday, with a block party that includes live music, free food and a historical exhibit.

Today - Steamboat All Arts Festival workshops - Various locations, starting at 9 a.m.