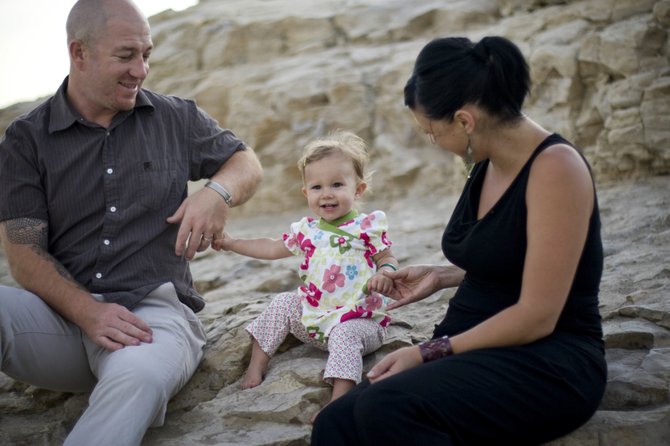 Max Halterman sits with his wife, Samara, and their daughter, Sylvyanna, at the Natural Bridges State Beach in Santa Cruz, Calif. Halterman, along with other Oak Creek natives, has created a successful business in Santa Cruz importing silk and other goods from Vietnam.
Stories this photo appears in:

When Max Halterman was just 6, he visited a palm reader with his mother and older brother at a house in Oak Creek. His brother refused to have his palm read, but Max and his mom, Karen, both asked the palmist what she saw.