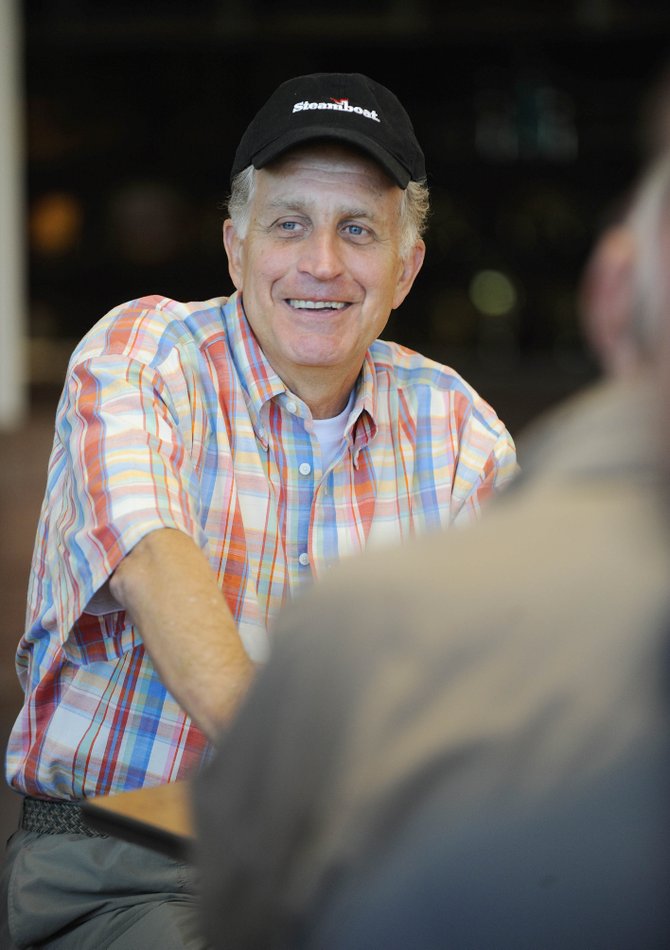 Former National Football League Commissioner Paul Tagliabue talks Wednesday morning at Steamboat Springs High School.
Stories this photo appears in:

Paul Tagliabue spent years overseeing the NFL as football became America's most popular sport. Tagliabue spoke for more than an hour and took questions about performance-enhancing drugs in sports and what coaches at the youth and high school levels can do to stop drug use.