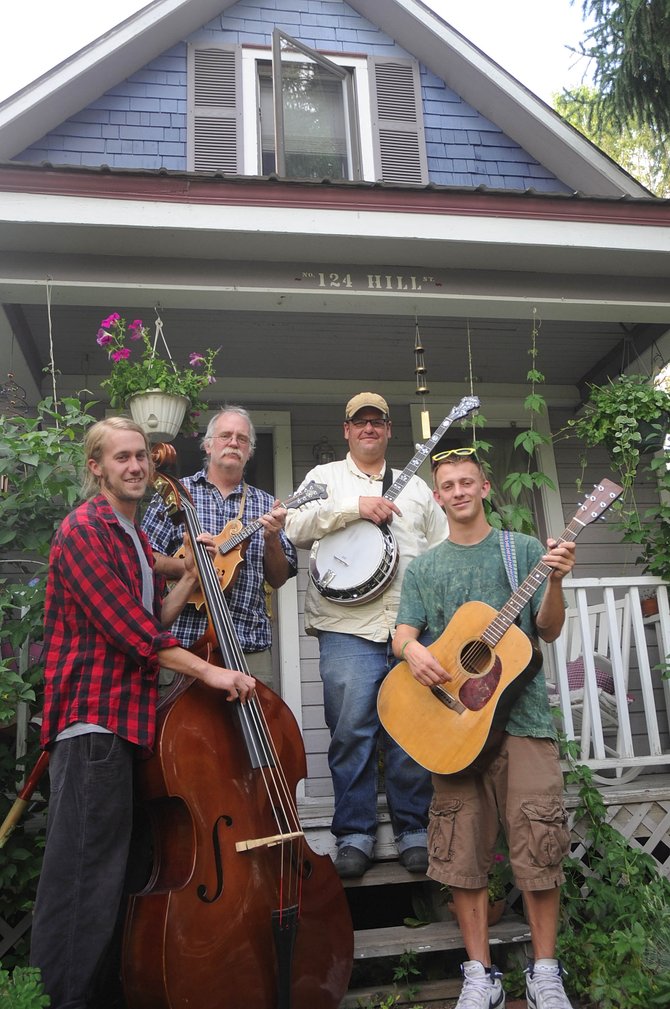 Cornbread bluegrass band members, from left, Denton Turner, Paul Geppert, Scott Kirton and Graham Geppert will perform at 7 p.m. Saturday at The Mugshot, 116 West Main St., in Oak Creek. Tickets are $3 at the door.
Stories this photo appears in:

For the past few years, Graham Geppert has played bass in rock bands with his peers. For the past few months, he has joined his father and two other musicians in a traditional bluegrass band called Cornbread.