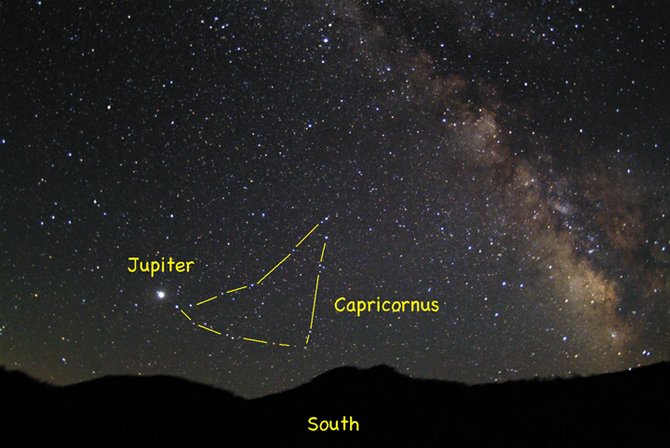 Spot Jupiter rising in the southeastern sky this month in the early evening, near the stars of Capricornus and just east of the Milky Way.
Stories this photo appears in:
What's that really bright star shining in our midnight sky? It's not a star at all - it's the planet Jupiter, the largest planet in our solar system. You might have noticed it rising over the southeastern mountains around 10 p.m.
August 6, 2009 12:18 a.m.