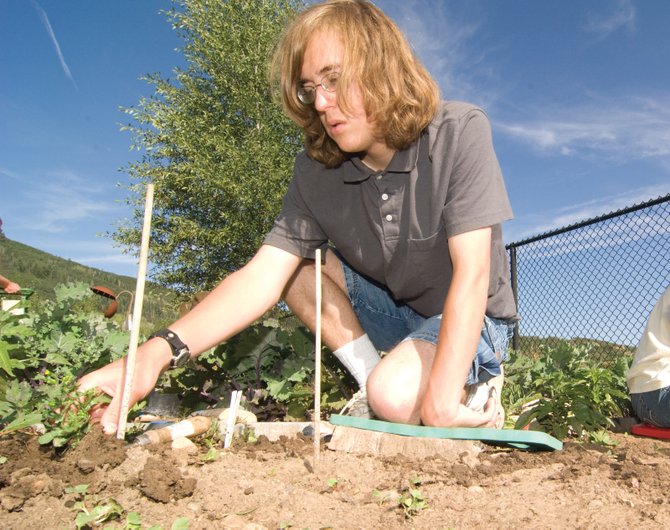 Sean Fairlie pulls weeds from around the garden plot where he and other youths have been working as part of the Community Cultivation program. The program, which is designed for at-risk and special needs youths, has been growing produce, which it will sell at the farmers market during the next two weeks.
Stories this photo appears in:

Sean Fairlie couldn't be distracted as he picked weeds Tuesday morning. Looking down, his brown hair hanging over his eyeglasses as he placed the weeds into a plastic plant holder, Fairlie, 18, said it was "amazing" being able to watch something grow that he planted.