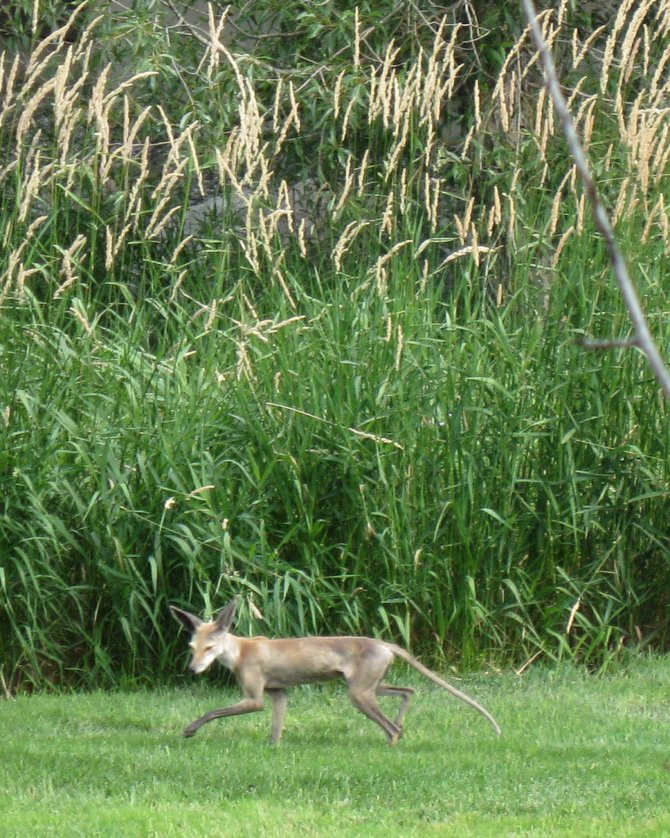 A hairless fox sneaks across a grass field near Eagleridge Drive last week. Hairless foxes were blamed for the killing of about 50 cats five years ago. Residents have reported seeing the animals again in recent weeks.
Stories this photo appears in:

A Steamboat Springs resident recently reported seeing an animal similar to ones blamed for the disappearance of about 50 local felines five years ago. Steamboat Springs Police Capt. Joel Rae said Monday that the department hasn't received any reports recently about hairless foxes killing pets.