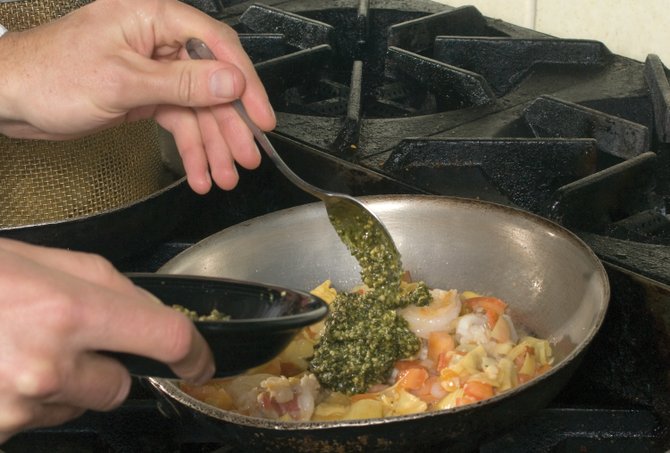 The popular programming on the Food Network doesn't always amount to a cooking lesson, but it's sufficient inspiration to put down the remote and pick up a spatula.
Stories this photo appears in:

Dammit, honey, we're out of squash blossoms again
Growing up with Ozzie and Harriet, my sisters and I were certain that we were grossly underprivileged. We almost never were served TV dinners like our playmates were. Instead, my mother insisted on cooking flavorful, wholesome dinners every night.