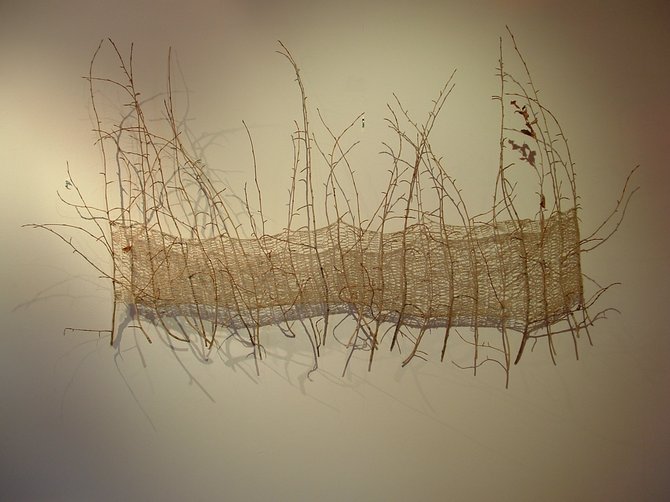 Beth Banning's fiber art sculptures are on display now at K. Saari Gallery as part of an all-gallery show that runs through May 24.
Stories this photo appears in:

Beth Banning was driving through downtown Steamboat Springs on a summer afternoon when a pile of twigs caught her eye. The thin, pliable willow branches were perfect for the kind of fiber art Banning practices, a sculpturally influenced creation that pairs parts of trees with synthetic and natural fibers.