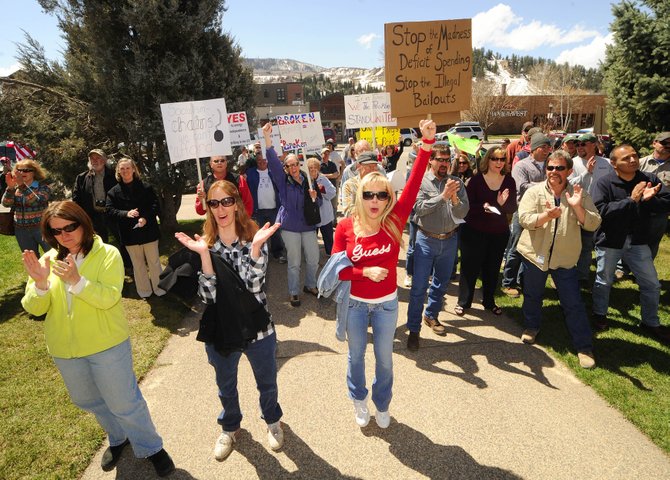 Rally participants cheer during the Taxpayer Tea Party held Wednesday in front of the Routt County Courthouse. More than 100 people attended the rally to protest as part of a movement against the national government's spending, growth and taxation plans.
Stories this photo appears in:

More than 100 people gathered on the Routt County Courthouse lawn to put an emphatic stamp on their tax bills Wednesday as part of a national tax day protest.