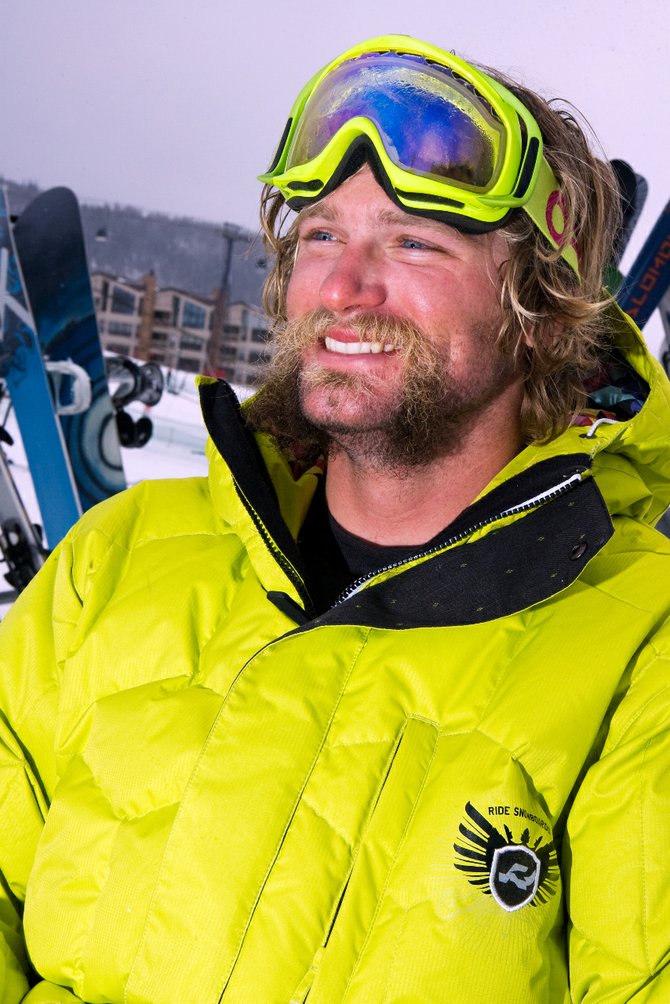 Kerry Lofy, who hucked Hell's Wall last week, managed to make the 100-foot drop without injury. The 22-year old Steamboat Springs skier has competed in several skiing disciplines and coaches Alpine skiers with the Steamboat Springs Winter Sports Club but said he loves extreme skiing most as it incorporates his favorite attributes from all of them.
Stories this photo appears in:

Like so much about it, the exact height of Hell's Wall is up for debate. "Between 80 and 100 feet," 22-year-old Steamboat Springs extreme skier Kerry Lofy said. "Probably 90."