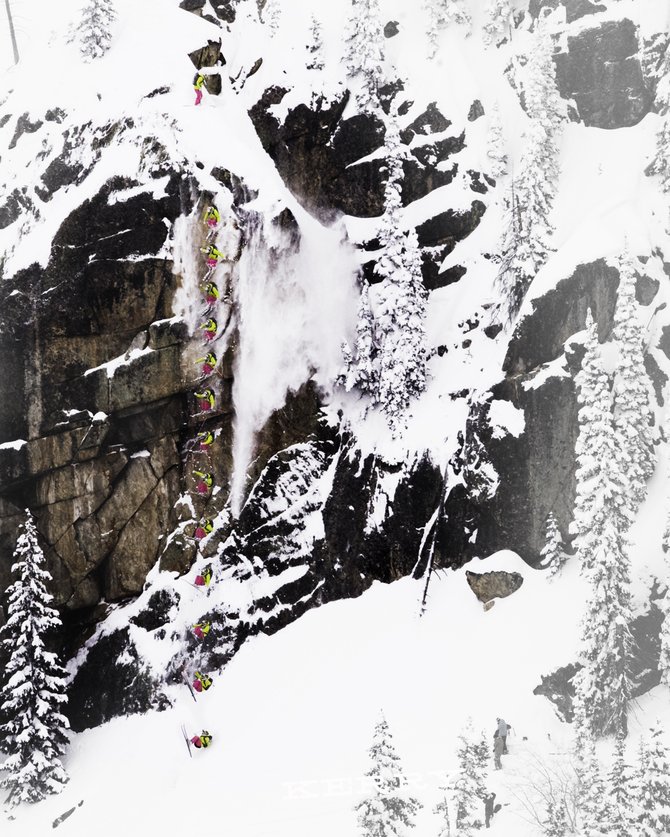 A collection of photographs shows Kerry Lofy's Hell's Wall huck last week in the backcountry near Steamboat Ski Area. Lofy jumped the approximately 100-foot-tall cliff after having spent the year competing on an extreme skiing tour. The 22-year-old Wisconsin native loaded up on extra back braces and extra cushioning but credited his experience for managing the feat without injury.
Stories this photo appears in:

Like so much about it, the exact height of Hell's Wall is up for debate. "Between 80 and 100 feet," 22-year-old Steamboat Springs extreme skier Kerry Lofy said. "Probably 90."