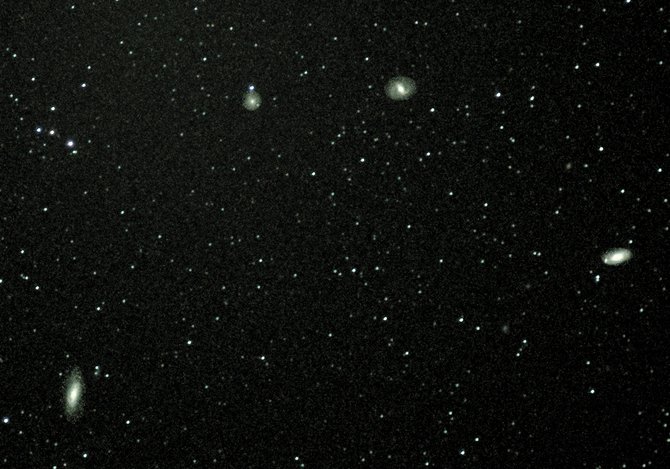 On a dark, clear night, aim a pair of binoculars towards the constellations Virgo and Coma Berenices to see sights such as this. From left to right, the galaxies in this image are Messier 90 (M90), New General Catalogue 4571 (NGC4571), M91 and M88. These and dozens more galaxies can be spotted this month as you look out of the top of our galaxy and into infinity.
Stories this photo appears in:

In space, there is no up or down, no top or bottom. On Earth, gravity defines our "down" as toward the center of the Earth and our "up" as the direction opposite of that, but these have no meaning once you are away from the Earth's influence.