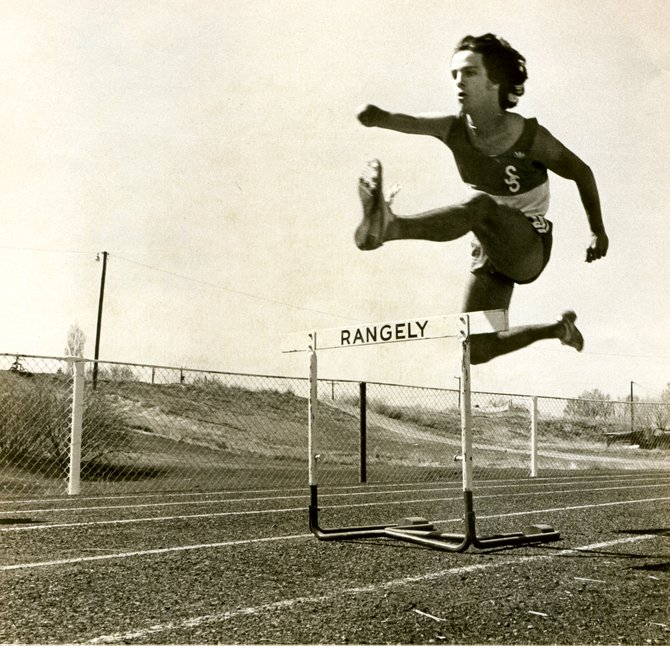 Tom Southall competes in the hurdles during a track meet in 1980. Southall was part of three state track championships and one football state championship during his time in Steamboat Springs.
Stories this photo appears in:

Southall is 22nd Coloradan to be inducted into High School Hall of Fame
Tom Southall, who graduated in 1981 from Steamboat Springs High School with 12 letters in four sports, was named March 1 as one of five athletes, four coaches, two administrators and one official who will be inducted into the National Federation of State High School Association's National High School Hall of Fame this summer.

Tom Southall can remember a game from his junior year of high school when Steamboat Springs played Holy Family in football.