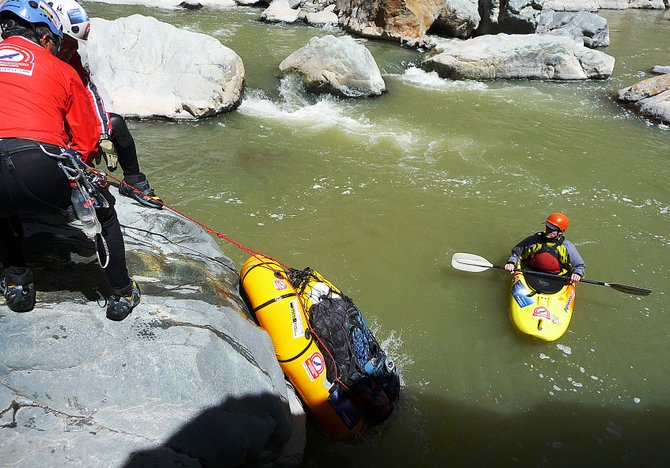 Eugene Buchanan waits in his kayak late last month as members of his Peruvian expedition lower a raft filled with supplies into the Colca Canyon. The water in the canyon was higher and colder than they'd expected, slowing the eight-member team and preventing them from navigating all 20 of the canyon's unexplored miles. Buchanan was the only one with a kayak, but the cold waters prevented his fellow explorers from swimming along beside him.
Stories this photo appears in:

Steamboat outdoors enthusiast travels to unexplored canyon
Call it "Eugene Buchanan and the Search for Inca Gold," or maybe "Eugene Buchanan and the Death-Defying Canyon." Midway through his amazing Indiana Jones-esque adventure in Peru's Colca Canyon, Steamboat Springs' Eugene Buchanan was sure only that he wanted to be somewhere else.
September 28, 2008 midnight