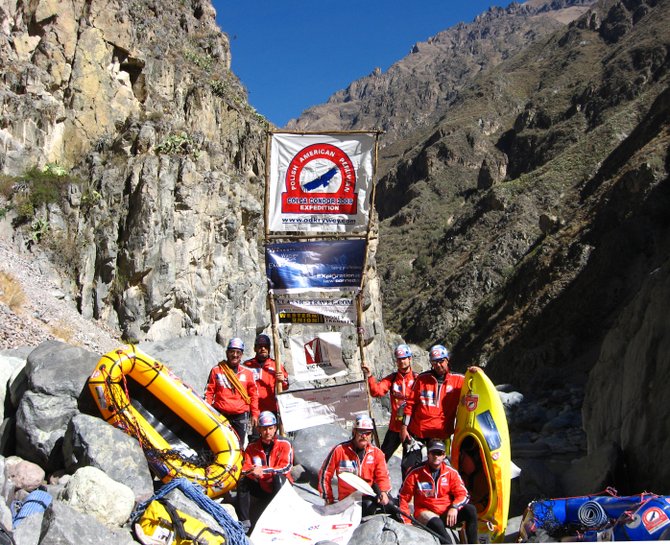 Steamboat kayaking enthusiast Eugene Buchanan, bottom right, poses with his team in Colca Canyon in Peru. The canyon is one of the deepest in the world, with peaks ranging from 10,000- to 17,000-feet on both sides.
Stories this photo appears in:

Steamboat outdoors enthusiast travels to unexplored canyon
Call it "Eugene Buchanan and the Search for Inca Gold," or maybe "Eugene Buchanan and the Death-Defying Canyon." Midway through his amazing Indiana Jones-esque adventure in Peru's Colca Canyon, Steamboat Springs' Eugene Buchanan was sure only that he wanted to be somewhere else.
September 28, 2008 midnight