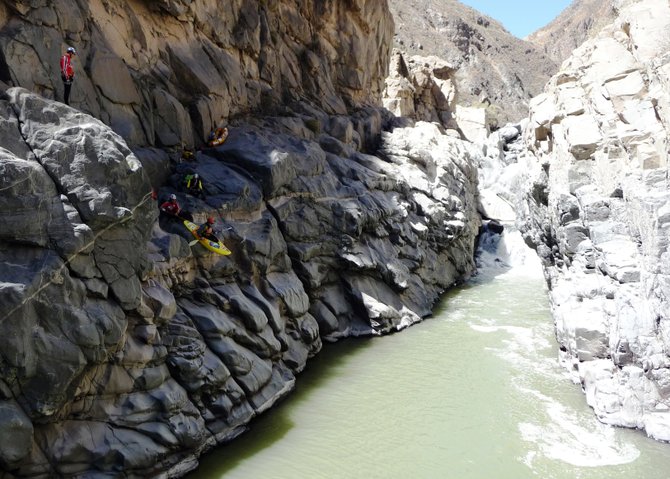 Steamboat's Eugene Buchanan prepares to drop into Peru's Colca Canyon in his kayak late last month. Buchanan traveled to Peru with an expedition that had hoped to trek 20 miles of the canyon that never had before been traveled. The group, consisting mostly of Polish explorers, made it six miles, but they had to climb out after food and supplies ran low on the sixth day.
Stories this photo appears in:

Steamboat outdoors enthusiast travels to unexplored canyon
Call it "Eugene Buchanan and the Search for Inca Gold," or maybe "Eugene Buchanan and the Death-Defying Canyon." Midway through his amazing Indiana Jones-esque adventure in Peru's Colca Canyon, Steamboat Springs' Eugene Buchanan was sure only that he wanted to be somewhere else.
September 28, 2008 midnight