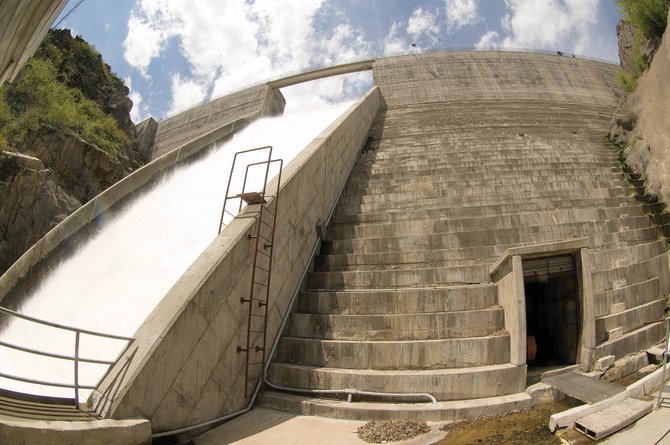 Water roars down the spillway at Stagecoach Reservoir in June. Regional water experts warn that potential oil shale development would have huge water demands.
Stories this photo appears in:

Denver, Western Slope officials cite huge demands for resource
Snarfing down an entire bag of potato chips shouldn't make you feel as guilty anymore, thanks to Denver Water and Frito-Lay.