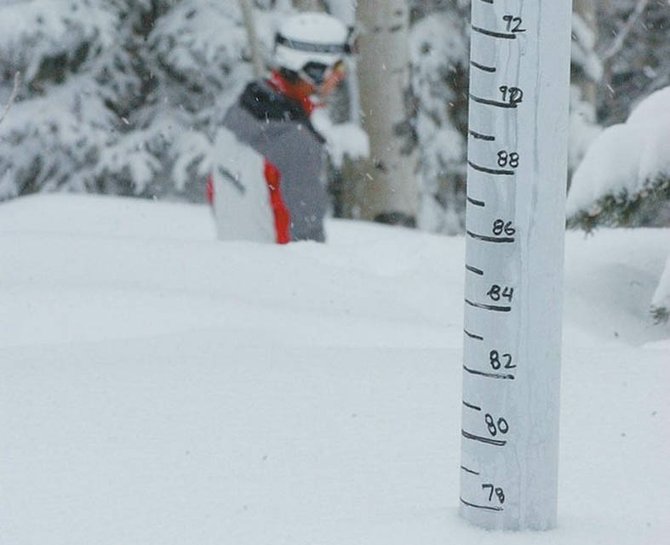 Record snowfall was recorded last year at Steamboat Ski Area. Residents are using everything from skunk cabbage to beavers to forecast this year's snowfall.
Stories this photo appears in:

Local ranchers predict winter weather in wild ways
If you want to know what the winter's weather holds, check out how deep a chipmunk buries its stash of nuts. Or watch how high the skunk cabbage grows. Or, if you're like John Fetcher, who has lived in the Yampa Valley since 1949, you can talk with the beavers.