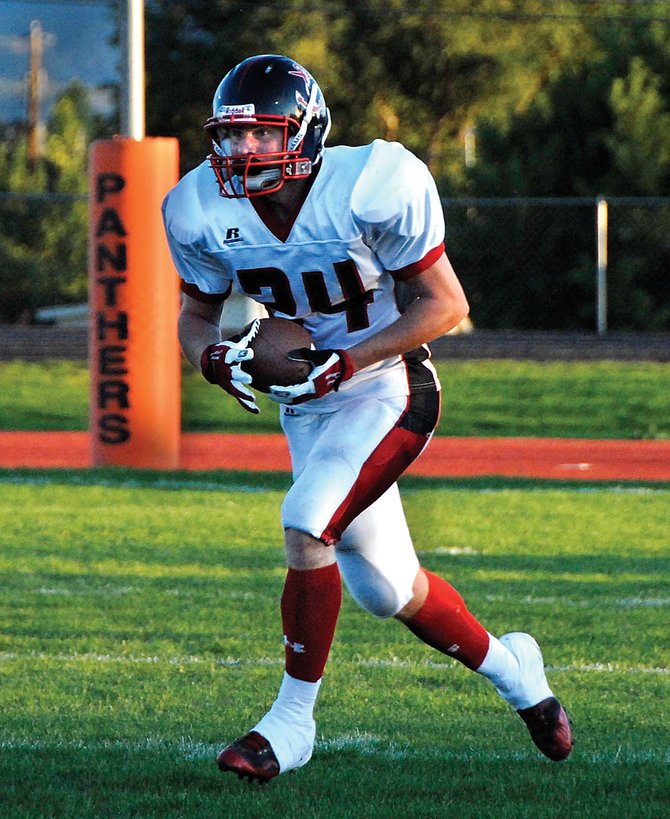 Steamboat's Joe Dover sees open field ahead as he takes the first of three kick runbacks for touchdowns in the first half Friday night in Cortez. Steamboat won, 60-20.
Stories this photo appears in:

Steamboat running back helps down Cortez in 60-20 victory
An eight-hour bus ride couldn't do it; the Montezuma-Cortez specials team couldn't do it; and even the Panthers defense had little hope of stopping him.