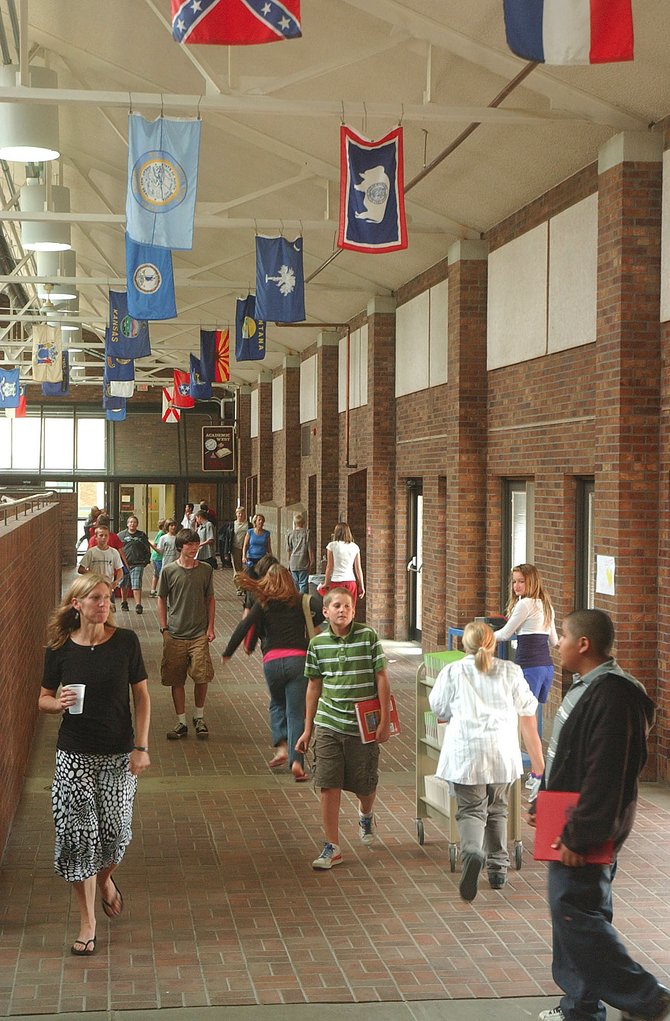 Steamboat Springs Middle School students pass through the halls Wednesday afternoon between classes. The school has implemented a trimester calendar for the school year and a flexible schedule geared toward meeting the academic needs of individual students.
Stories this photo appears in:

Refined class schedule meets individual student needs
Steamboat Springs Middle School adopted flexible class times and specialized "intervention" periods to reduce class sizes and give students more time in the classes they need the most.