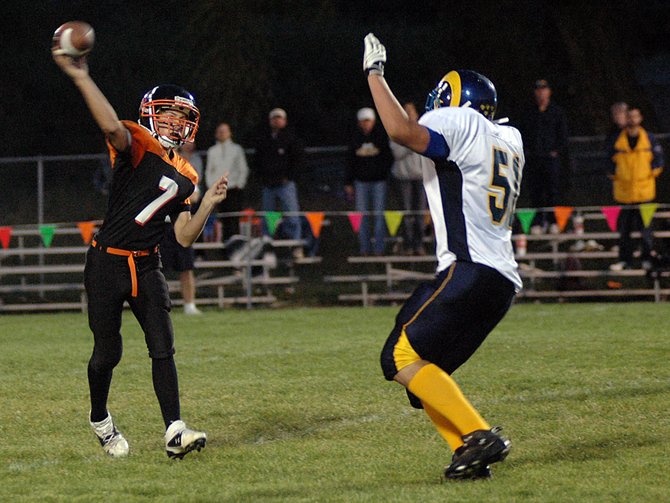 Hayden sophomore Graig Medvesk has been rotating at quarterback with senior Mitchel Doolin this season. Hayden may turn to the pass more in the next several weeks as it tries to generate a more consistent offense.
Stories this photo appears in:
Tigers plan to loosen defenses with passing game
The Hayden football team rejoiced Friday night in its first win of the season, a 34-13 victory against Roaring Fork.
September 8, 2008 midnight