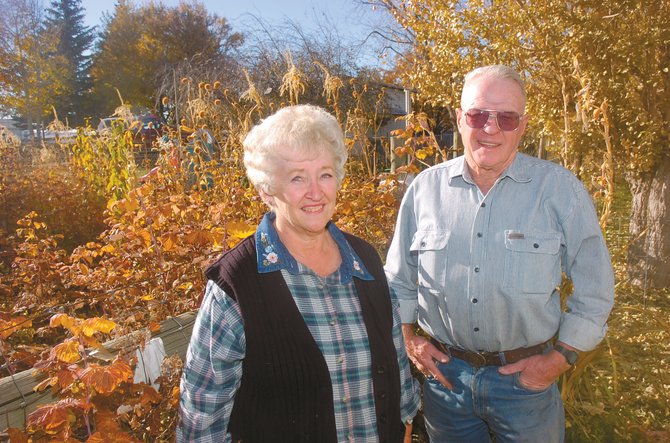 The National Weather Service will honor Hayden residents Beth and John Sundberg on Saturday for their 36 years of service.
Stories this photo appears in:

Every day at 6 p.m., Beth and John Sundberg check the rain gauge in the raspberry patch behind their Hayden home. The couple has monitored the moisture and temperature for 36 1/2 years.
October 29, 2008 midnight