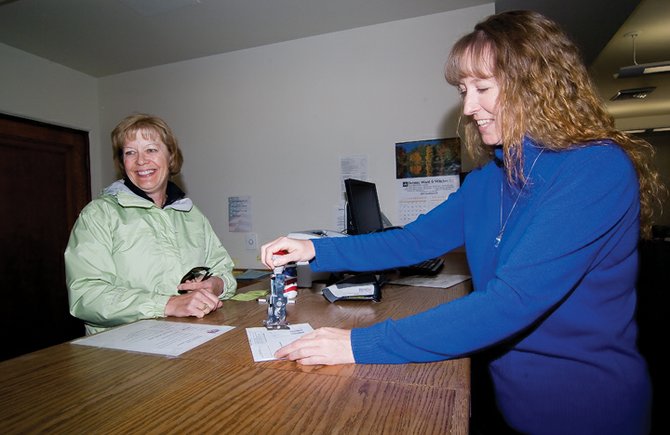 Tina Fry, county recording supervisor, stamps a mail-in ballot that was dropped off Monday by Susan Hoffner at the Routt County Courthouse. With Election Day just one week away, Routt County residents are taking advantage of early voting and the mail to cast their votes.

Stories this photo appears in:

Expectations high for voter turnout with about half of county using early ballots
Half of Routt County's 17,550 registered voters have voted early or been mailed a ballot, but Clerk and Recorder Kay Weinland still is bracing herself for a huge turnout Nov. 4.