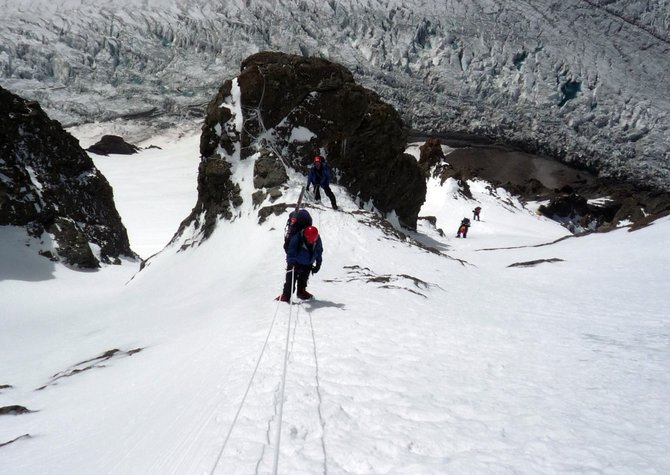 Climbers make their way up the steep slope of K2 in Pakistan earlier this summer. Steamboat Springs doctor Eric Meyer was one of 22 who left the mountain's upper-most camp early Aug. 1. He spent much of the next three days using his high-altitude medical expertise to assist climbers who had been trapped high on the mountain, some as long as two days.
Stories this photo appears in:

A series of small mistakes leads to the deaths of 11 people Aug. 1 on K2
Everything is relative on the upper slopes of K2. A good, deep breath, for instance, nets one-third the relief it would at sea level. Steamboat Springs doctor Eric Meyer used a satellite phone in dark and cold hours of the night of Aug. 1 to let his friends and family know he was alive.
October 26, 2008 midnight