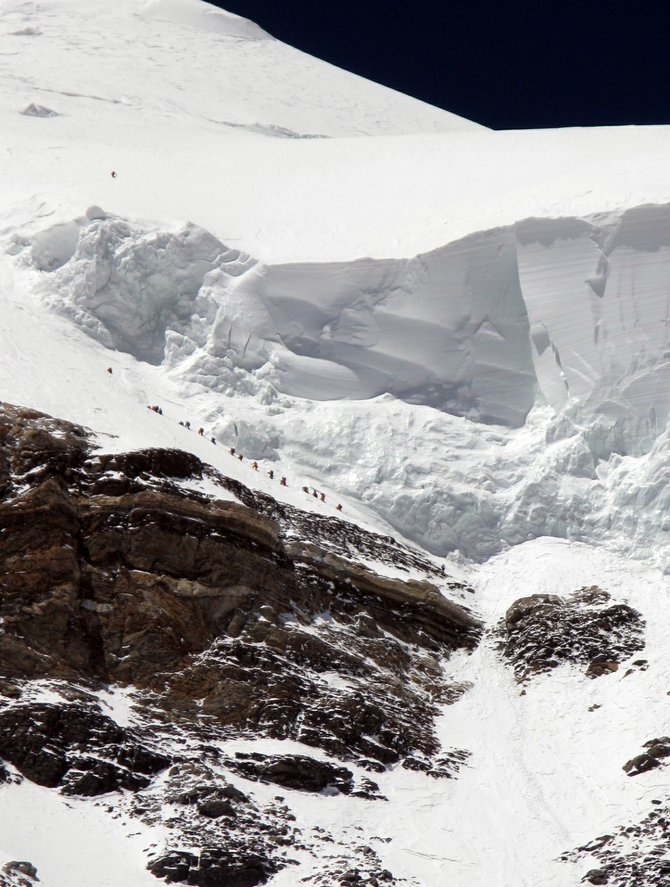 A long line of climbers makes its way through the Bottleneck on Aug. 1 on the upper reaches of K2. A slow start and the ominous look of the icy overhang that haunts that section of the climb persuaded Steamboat Springs doctor Eric Meyer to turn back. Avalanches swept down through the section later that night, trapping many above the perilous choke point and leading to 11 deaths.
Stories this photo appears in:

A series of small mistakes leads to the deaths of 11 people Aug. 1 on K2
Everything is relative on the upper slopes of K2. A good, deep breath, for instance, nets one-third the relief it would at sea level. Steamboat Springs doctor Eric Meyer used a satellite phone in dark and cold hours of the night of Aug. 1 to let his friends and family know he was alive.
October 26, 2008 midnight