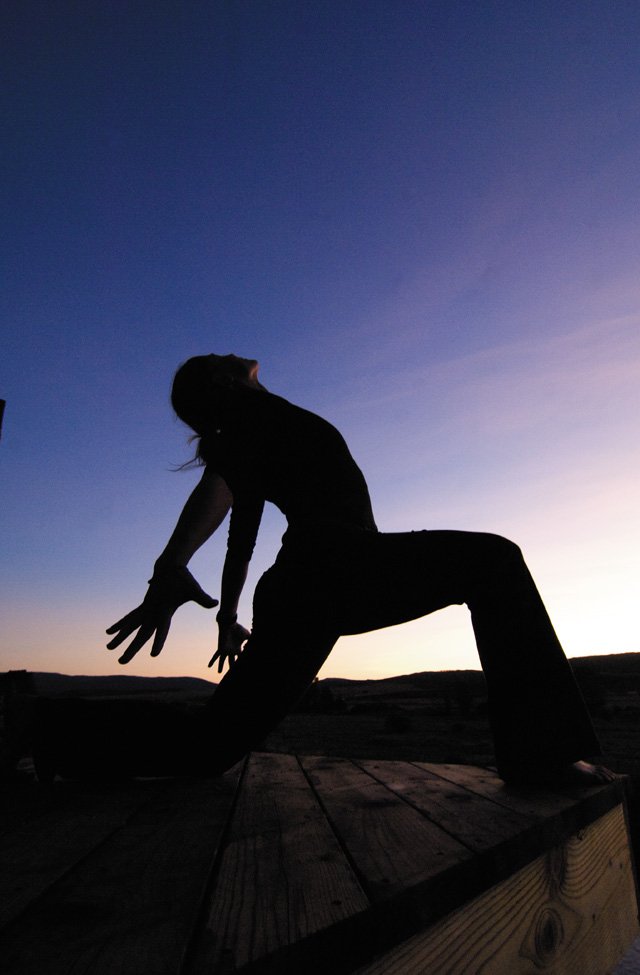 "It's so great for the body and so great for the mind. Maybe it's just stress relief or finding new ways of moving and feeling and treating people."
- Yoga instructor Becky Holloran, who teaches a Core Power Yoga class at Steamboat Pilates, Yoga & Fitness Studio
Stories this photo appears in:

My two-week, three-step program to self-actualization was fool-proof: 1) Go to as many yoga outlets as possible. Tell them you are writing a magazine feature about yoga. Tell the instructor you are a total novice. He, or more likely she, will see by your apparent inflexibility that you're being honest and will say something reassuring along the lines of, "I think we're all novices in our practice."