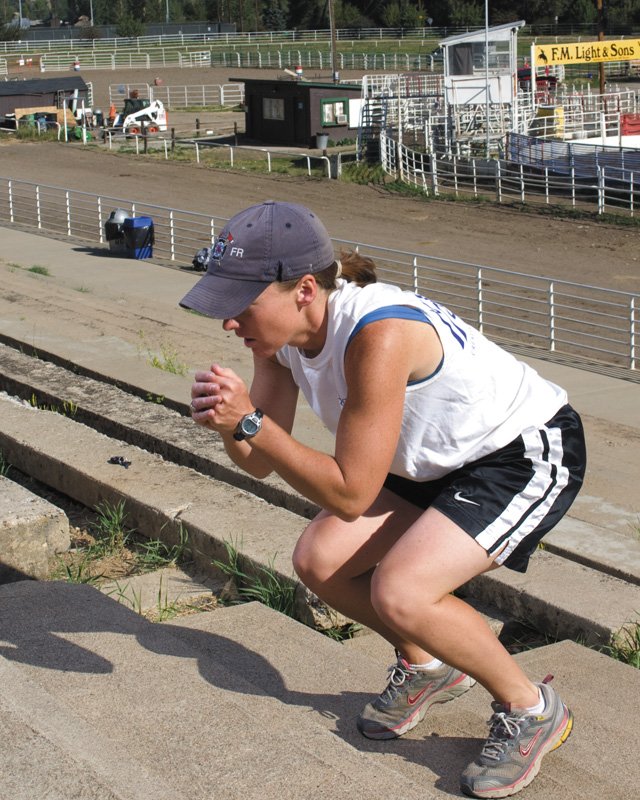 Marnie Smith demonstrates a two-legged tuck jump. See workout tip below.
Stories this photo appears in:

Tailor the year-round club skier's workout to prep for the slopes
On an early August morning, a group of teenage ski racers diligently cycles through a circuit of core-strengthening exercises; one-legged BOSU ball hops, jump rope routines, box jumps and wall sits.