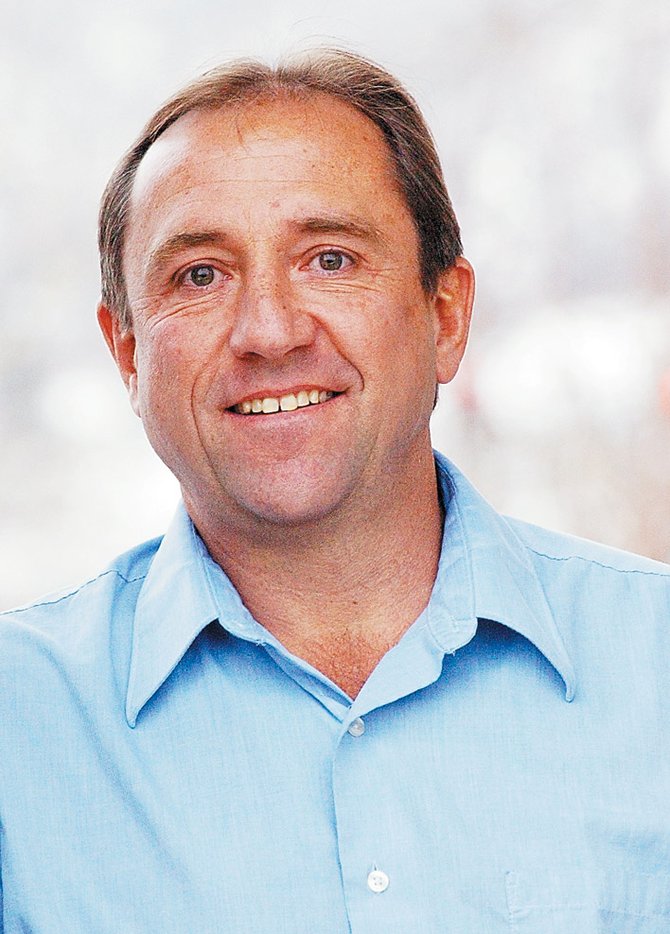 Ken Brenner
Stories this photo appears in:

The Colorado Mountain College board of trustees last week released documentation that indicates former President Stan Jensen and the college are not supposed to speak publicly about why Jensen was paid $500,000 to part ways with the college.
Three Steamboat Springs men have applied for the position that was vacated by Diane Mitsch Bush, a Democrat who was elected last month to serve the new House District 26 representing Routt and Eagle counties.
Routt Democratic Chairwoman Catherine Carson says "There are absolutely zero favorites and zero frontrunners" for the Board of Commissioners' District 3 seat being vacated by House District 26 representative-elect Diane Mitsch Buh.
With some votes from Eagle County still not counted, the former Steamboat Springs City Council president held a comfortable lead for the District 5 Board of Trustees seat representing Routt County.
The eight candidates running for a seat on Colorado Mountain College's board of trustees hope to help ensure the college system continues to grow in Colorado.
I believe Colorado Mountain College is an integral part of our local community and will play an important role in the economic recovery for Northwest Colorado.
Routt County CMC board candidates seek role in Alpine Campus expansion
This November, Colorado Mountain College adjunct faculty member and former Steamboat Springs City Council member Ken Brenner will face design-build contractor John Fielding to fill one of four seats up for election on the seven-member board.
Ken Brenner, president of Friends of the Yampa, appointed to position
Longtime Steamboat Springs water advocate Ken Brenner was named to the Board of Directors of the Upper Yampa Water Conservancy District this spring to fill the seat vacated by Dan Birch.
Republican moves down the hall in state Capitol
Riding huge victories in Routt and Moffat counties, legislative veteran Rep. Al White, R-Hayden, will represent the residents of Northwest Colorado for another four years in the Colorado General Assembly.
Fueled by strong financial support from Steamboat Springs residents and many out-of-district donations, state Rep. Al White, R-Hayden, continues to outmatch Democratic opponent Ken Brenner's fundraising in the race for Senate District 8.