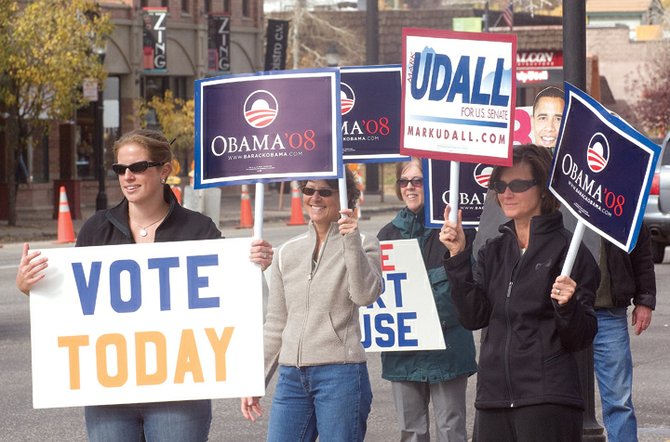 Volunteers, left to right, Torey Wodnik, Audrey Kruse, Diane Carter and Beth Wendler seem to be backed by presidential candidate Barack Obama on Monday while urging passing motorists to go vote Monday on the first day of early voting in Steamboat Springs. The volunteers, who were all with the Obama Campaign, held up signs, including one depicting Obama himself, for Democratic candidates and a few that simply reminded people they could go vote.
Stories this photo appears in:

County's Democratic registrations overtake Republican ones
Almost 400 Routt County residents cast their ballots Monday in what Clerk and Recorder Kay Weinland called the busiest first day of early voting in county history.