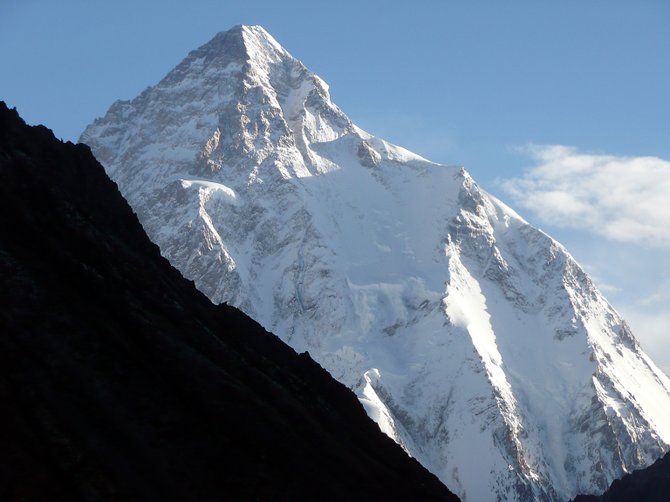 K2 as seen from Concordia glacier in Pakistan. Steamboat Springs doctor Eric Meyer traveled to climb K2 this summer and was on the mountain when falls and avalanches claimed 11 lives. K2 is the second tallest mountain in the world, but it is considered the most difficult to climb. It has claimed nearly one life for every three that have reached its summit.
Stories this photo appears in:

On Aug. 1, Eric Meyer set out to climb K2, the world's 2nd highest peak - it ended in catastrophe with 11 dead
The years melted away from Eric Meyer as he told his story, blond hair falling across his forehead as he recalled mountaineering in the Grand Tetons, and a bright smile lighting up tales of climbing Mount Rainier and reaching the summit of Mount Everest.
October 19, 2008 midnight