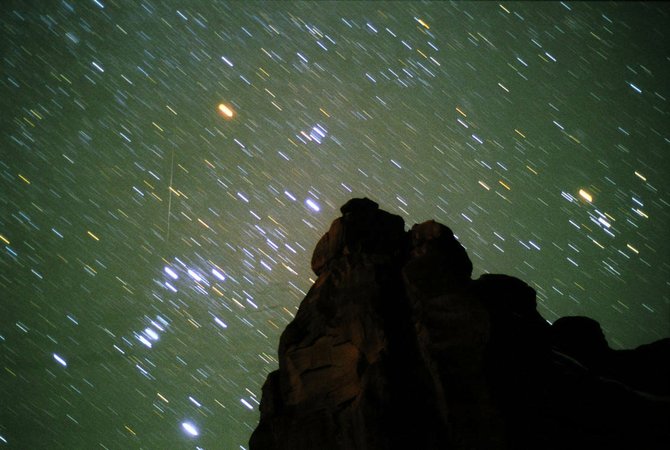 You might see meteors, like this one in 2006, streaking through the familiar constellation of Orion the Hunter this week during the annual Orionid meteor shower. The action peaks before sunrise Tuesday morning.
Stories this photo appears in:
Did you get to see Halley's Comet when it sailed past Earth in 1985-86? If not, you'll have to wait until 2061 for another chance to see it, since Halley's Comet requires 76 years to orbit the sun.