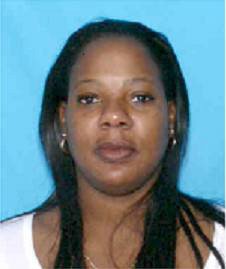 Cynthia Hankins
Stories this photo appears in:

At the start of the second week of testimony in the Terry Hankins murder trial, the court viewed the most graphic photos to date of Cynthia Hankins' remains.
Prosecution, defense give opening statements in Hankins murder trial
Attorneys for the prosecution and defense painted different portraits of a man accused of first-degree murder and his wife, who he is charged with killing in June 2007.
After the second day of court proceedings, a jury of 11 men and three women were selected to serve in the murder trial of Terry Hankins.

Jury selection extends to 2nd day in Hankins case
After a day of questioning potential jurors for the Terry Hankins murder trial, Judge Michael O'Hara told the remaining crowd they would have to come back today and that they should plan on staying for most of it.
Public defender files motions in pending local murder trial
Defense attorneys have objected to a prosecution motion to delay a pending murder trial while awaiting a Colorado Supreme Court decision.
Murder trial judge's rulings include change of venue
Three separate, recorded confessions by a Craig man accused of killing his wife and dismembering her body will not be heard by a jury, a Moffat County District Court judge ruled Wednesday morning.