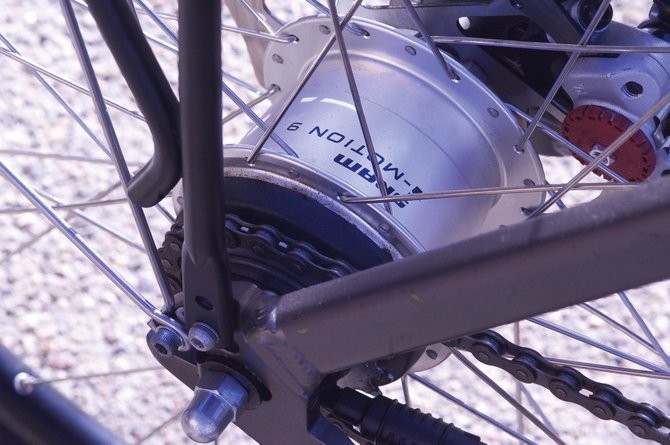 Internal gear systems can make riding during the winter much easier. The sealed system keeps out snow, ice and other debris that can make riding more difficult. Derek Hodson, manager at Steamboat Ski & Bike Kare, advises winter bicyclists to make sure their chains and gears are properly cared for with waterproof and windproof lubricant.
Stories this photo appears in:
Winter cyclists can enjoy roads less traveled
It's only 2 miles from Deborah Improta's downtown home to where she works on Shield Drive. In the summer, riding her bike along the Yampa River Core trail is a breeze - but in the winter, she likes to think of it as more an adventure.
November 30, 2008 midnight