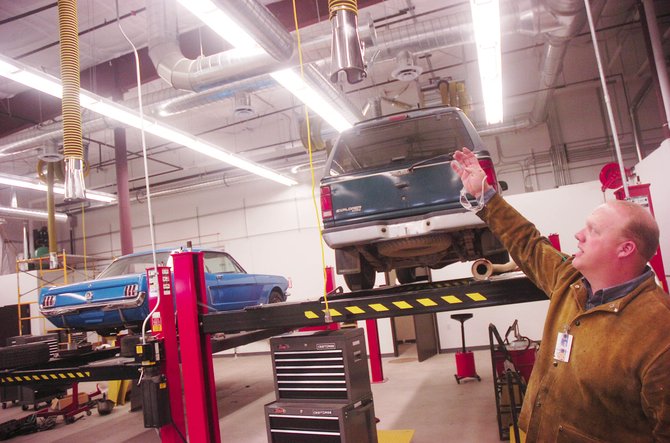 Kevin Kleckler, who leads the vocational technology program for the Hayden district, points out Tuesday some of the features of the Babson-Carpenter Career and Technical Education Center. The school district is hosting an open house Saturday to show off the new $1.6 million facility.
Stories this photo appears in:

Grand opening set for Saturday at new Hayden High School building
One of Kevin Kleckler's former students dropped by the new vocational education center Tuesday to check things out.
November 19, 2008 midnight