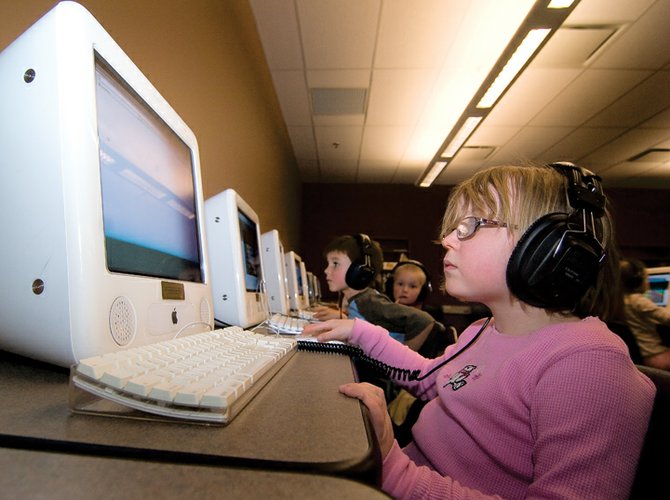 First-grader Lili Hutchinson works in the computer lab at Soda Creek Elementary School on Tuesday afternoon. The half-cent sales tax has been used to fund technology throughout the Steamboat Springs School District.
Stories this photo appears in:

Steamboat Springs voters on Tuesday approved the renewal of the city's half-cent sales tax for education by the largest margin in the tax's 15-year history, with more than 75 percent of voters supporting Referendum 2A.