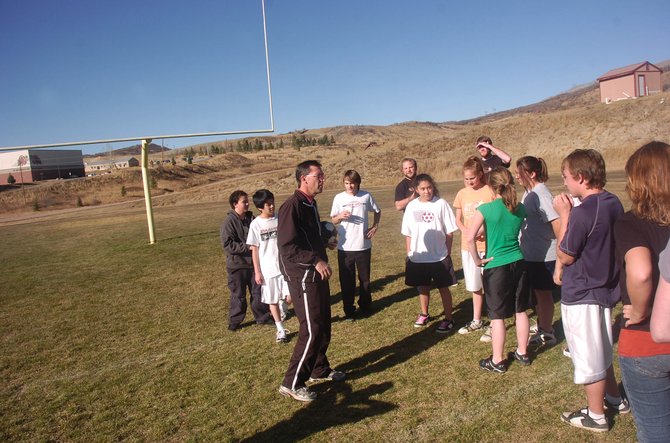 Soroco physical education teacher David Bruner gets his students ready for a soccer game Thursday.
Stories this photo appears in:

Soroco coach and teacher leads football, basketball and track teams
The conversation has come up a few times in the Bruner household. How would the family's life change if they won the lottery?