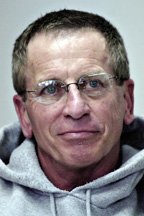 John DeVincentis
Stories this photo appears in:

2 Steamboat Springs School Board seats up for grabs in November
Steamboat Springs School Board member John DeVincentis, who has represented District 1 since 2005, won't seek re-election, he said this week. However, board member Denise Connelly, also elected that year, said she plans to run again for her District 3 seat.
DeVincentis wants proof the position is worth the money
John DeVincentis says he doesn't like to vote for things just because they "feel good." In the example of district funding for a high school resource officer, DeVincentis wants proof the position works.