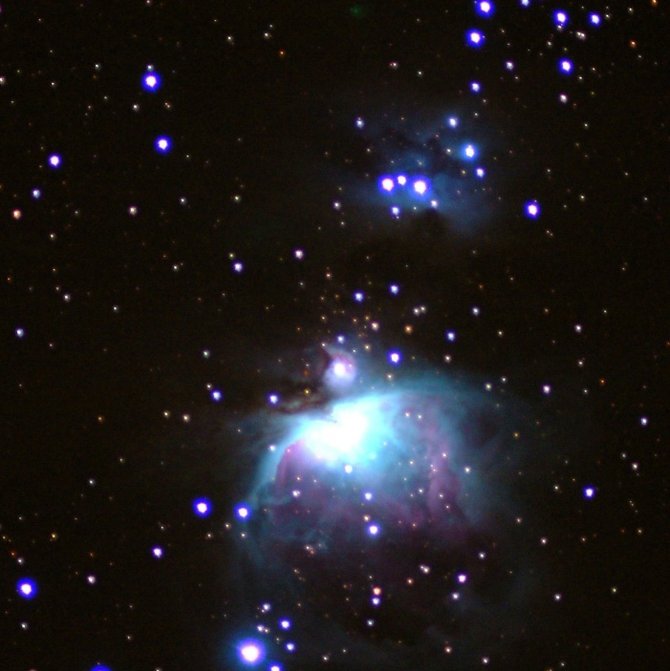 The Great Orion Nebula shines bright in the nighttime sky.
Stories this photo appears in:
Last Friday evening, a group of us convened at Rex's American Grill and Bar for Kelly Hanson's annual going away party. The phrase "annual going away party" usually would be an oxymoron, but not with Kelly. In just the past few years, we've celebrated her departures to Mongolia, Japan and now Alaska.
By Rob Douglas
May 30, 2008 midnight