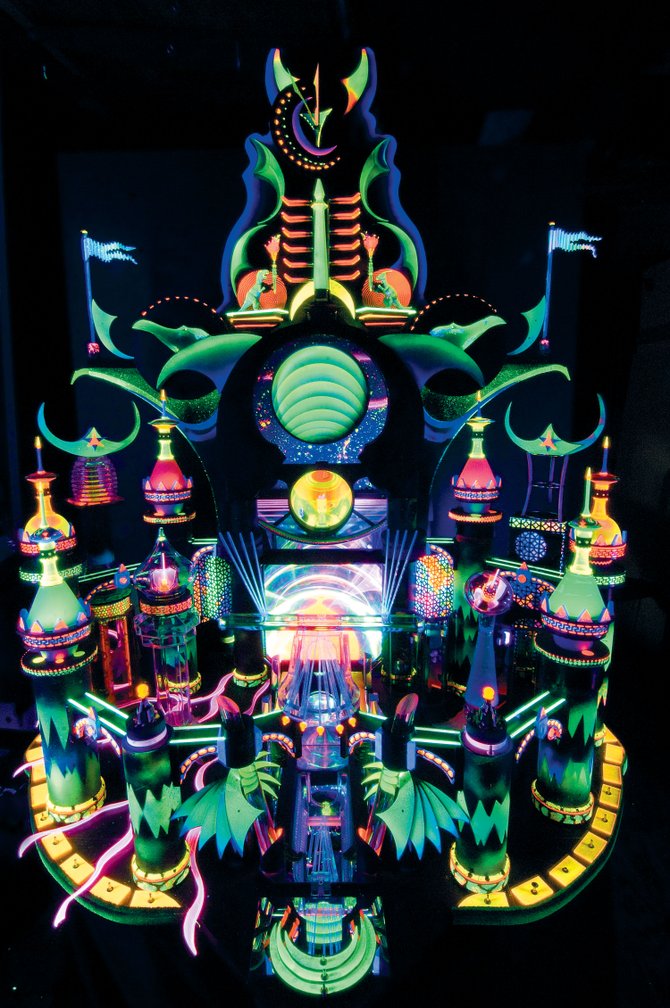 Above: Don Woodsmith's art is a blend of brilliant color, reflective surfaces and emotions that come to life under the glow of a black light. His new show, The New Frontier: Electric Light Sculpture opens at the Steamboat Art Museum on June 6.

Stories this photo appears in:

Don Woodsmith explores light in the art form he developed
Don Woodsmith is hesitant to say he's made something new with his space-inspired reflective light sculptures. But he can't quite think of anything to which to compare the work. Built from found objects in symmetric layers that are somewhere between childhood arcade games and black-lit fantasy worlds, the pieces in Woodsmith's upcoming show, "The New Frontier: Electric Light Sculpture," certainly stand out.