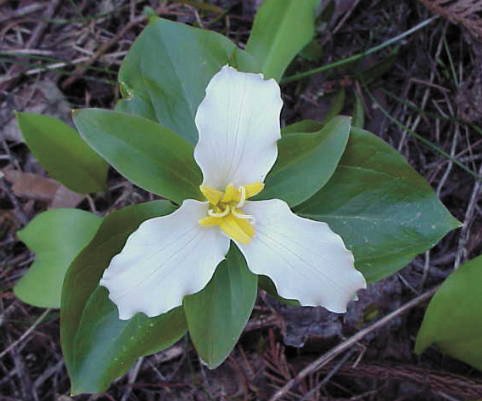 Trillium is a low growing plant that lasts just a few weeks in the mountains in this area. The plant can be identified by its three-petaled white flower, sometimes pinkish in color as it ages, inside three dark green leaves.
Stories this photo appears in:

Mark your calendar now for an early season hike along the North Fork of the Elk River (check out this hiking trail on a Forest Service Map or in the "Hiking the Boat" trail guide by Diane White-Crane). If your timing is right, you might catch a glimpse of the beautiful low-growing trillium that lasts just a few weeks here in the mountains.