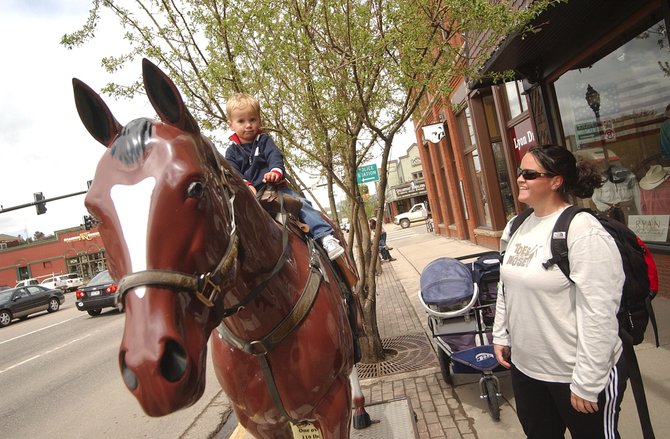 Karen Strong watches her 2-year-old son, Kyan, ride Lightning on Friday in front of F.M. Light & Sons. Britina Design Group is in the process of developing a Downtown Streetscape Improvement Plan, which would address pedestrian, bicycle and vehicle improvements.
Stories this photo appears in:

Yampa Street could become a festival hub, Lincoln Avenue could have wider, plaza-like sidewalks, Oak Street could get greener and side streets could be revitalized under recommendations consultants are considering.