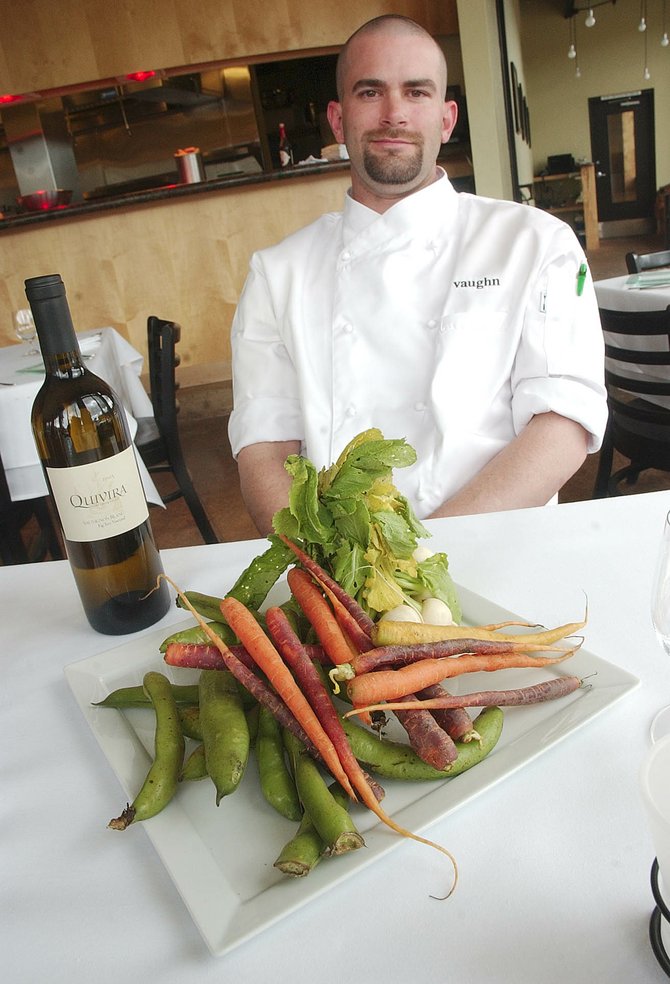 Bistro c.v. chef and co-owner Brian Vaughn's restaurant received the Steamboat Springs Chamber Resort Association's Sustainable Steamboat Business Program gold rating last fall. Using domestically produced wines and vegetables, such as organic ones from the farmers market in Santa Monica, Calif., is one of the things Bistro c.v has implemented to be a more sustainable business.
Stories this photo appears in:

When it comes to eateries, it's easier to find green salad than a green seal of approval.