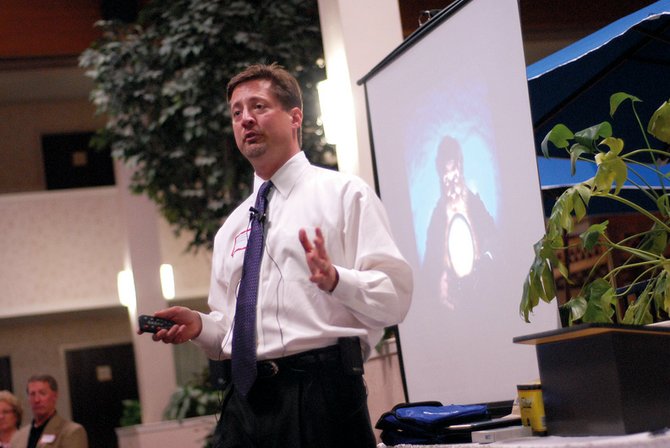 Jim Sims, president and CEO of the Western Business Roundtable, speaks to the crowd Thursday at the Fueling Thought Energy Summit 2008 at the Holiday Inn of Craig. Sims spoke to an audience of area government leaders and energy industry representatives about the challenges the energy industry could face in a "decarbonized economy."

Stories this photo appears in:
Energy summit keynote speaker encourages using multiple energy sources
It takes more than one. That was the message Jim Sims, Western Business Roundtable president and chief executive officer, gave to a group of energy industry representatives, local government leaders and community members Thursday night at the Holiday Inn of Craig.