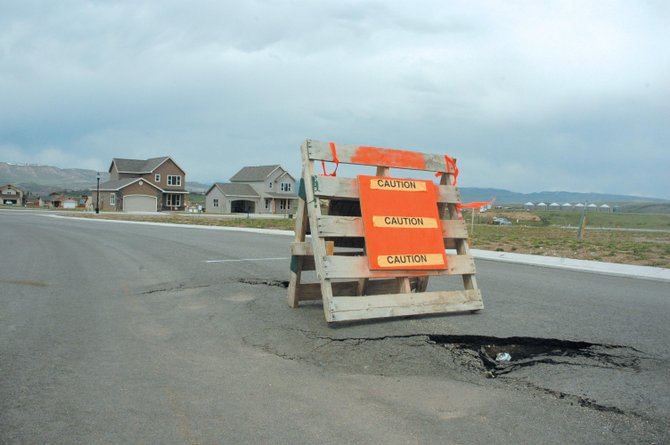 Work has stalled at the Lake Village subdivision in Hayden because of legal issues. The town is considering taking over repairs to the infrastructure, such as this fallen manhole, at the developer's expense. Two of the five unoccupied model homes can be seen here.
Stories this photo appears in:

Town may fix stalled subdivision's issues at developer's expense
Hayden officials are tired of waiting for action on road problems at the Lake Village subdivision south of town.