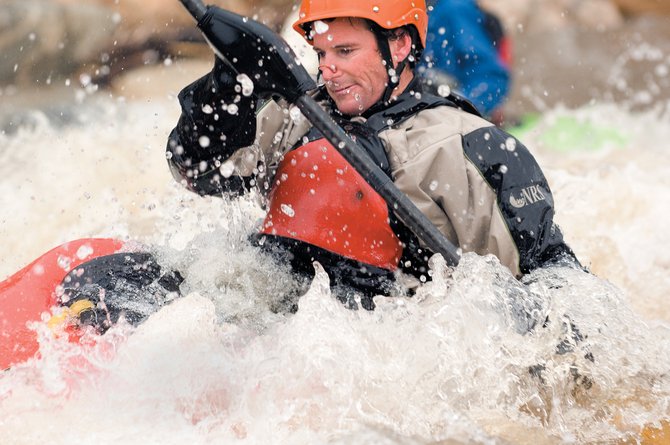 The roller waters of the Yampa River surround kayaker Eugene Buchanan last week in Charley's Hole. Record snow has put smiles on the faces of local kayakers eager to spend their afternoons challenging the fast-moving waters.
Stories this photo appears in:
Admit it - when snow rolls across the weather forecast, you groan, if only a little.