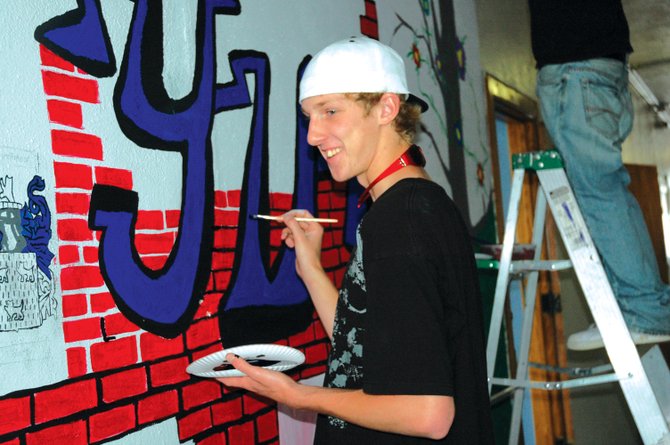 Robert Anderson, 17, chats with a classmate Thursday while painting the letters "YVS," for Yampa Valley School, on a mural outside the school's classroom. Anderson lives in Yampa but said the daily commute to Steamboat Springs is well worth it because Yampa Valley School is helping him catch up on credits after missing about two years of high school.
Stories this photo appears in:

Joel Ocejo, 16, drowned out the light-hearted conversation of his classmates as he leaned forward and focused on his artwork.